YIKES!!! tees and comics are officially SOLD OUT!! thanks to everyone who ordered stuff, and if have an order pending or just emailed me about a tee or whatever, don't worry, your's are already set aside! also, lookout for more comics and teeny-tiny art books in the upcoming weeks!! maybe more purses too! in the meantime, be on the lookout for 'girl wonder' undies in the shops, that's where i've been spending my 9-5 time lately, and they will be super-cute, i promise!


COINPURSES!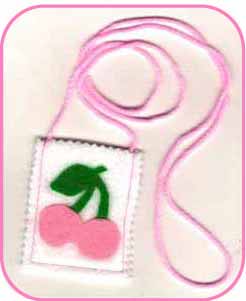 mini first grade style coinpurse!! 2.5 x 3" with felt applique, contrast stitch, and an extra-long cute yarn strap! now in white or chocolate!!
carry your lunch money in style! $5.00 each!



PURSES!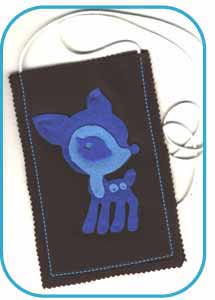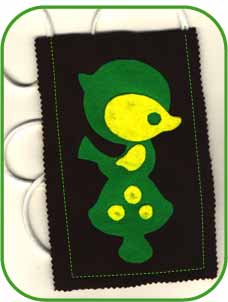 felt applique purses! collect them all! 8.5 x 5" - these are big enough to hold your spy notebook and all of your milky pens, or your switchblade comb and a lot of candy! sturdy felt, handmade appliques, contrast stitch, and an extra long strap on these too! on sale now for $10.00 each!! remember to specify deer or bird (you can get the mini cherries on the purse too or custom order!!).


STUFF!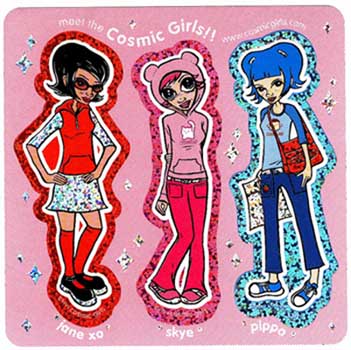 NEW!! (not shown, sorry, i'll get a scan up soon!) - the $5.00 sticker grab bag!!! you'll get about seven or 8 different stickers of my designs, some glittery, some glossy, some tiny and maybe one giant one, and all super-cute, i promise!!! postpaid to wherever, too!!


thank you! xoxo - fawn g.


TO ORDER:
email me first if you can so i can get your stuff ready, and then send a money order (preferred), check(if you have to - but it's gotta clear first!), or well hidden cash and a list of the goodies you want to:
fawn e. gehweiler
suite A228
244 5th ave. 2nd floor
new york, NY 10001-7604
email me for more information, or just to say hi!!
( can i take you home? )